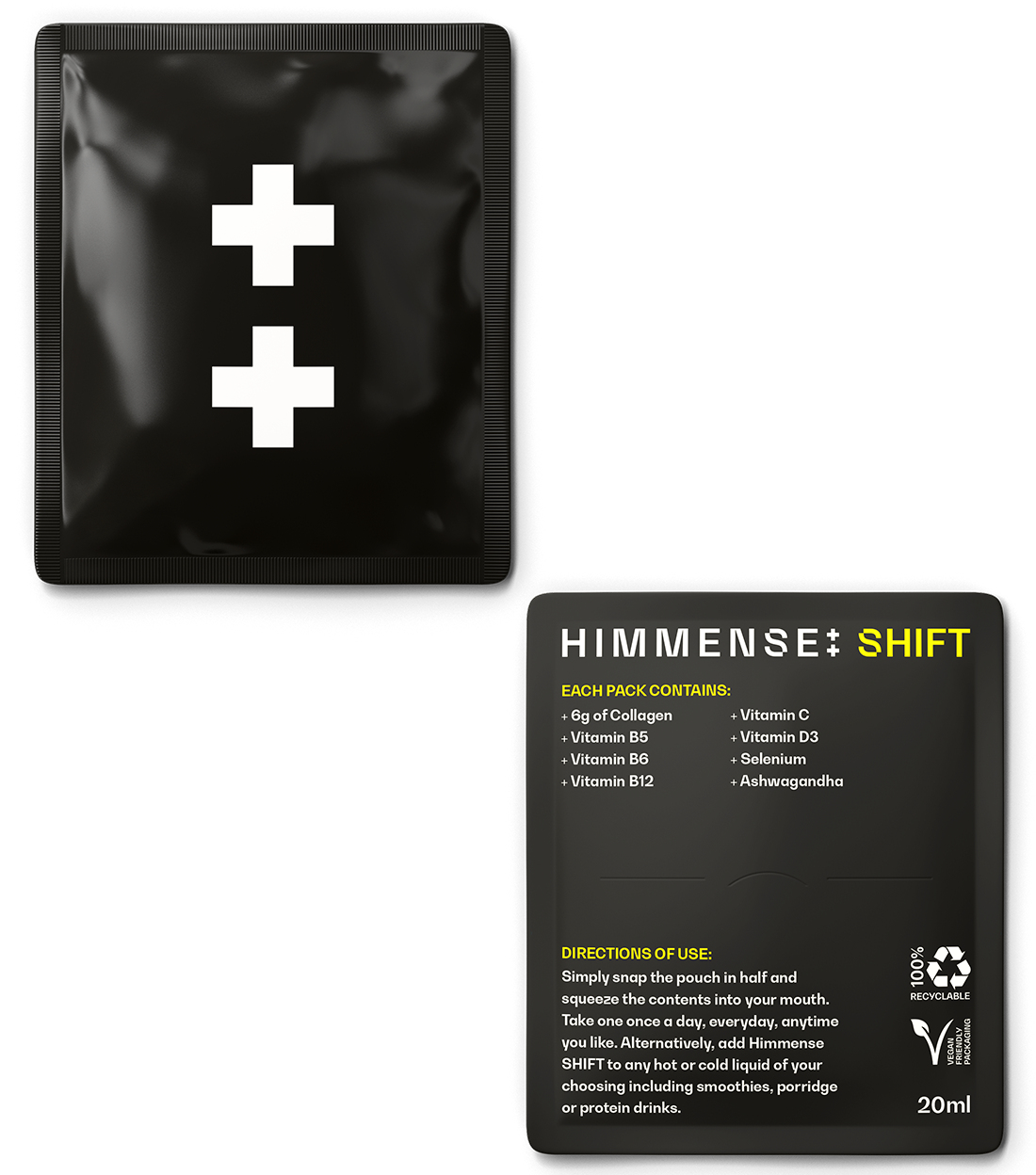 Everything You Need

+ Nothing You Don't

Collagen 6G for healthier hair and skin

+ muscle mass boost

% EU NRV

§

Vitamin B5 for healthier digestion

+ natural sex drive boost

83%

Vitamin B6 for healthier brain

+ reduced risk of heart disease

150%

Vitamin B12 for red blood cell production

+ better bone health

100%

Vitamin C for an immunity boost

+ improved brain function

100%

Vitamin D3 for stronger bones, a healthier heart

+ better mood

200%

Selenium for an antioxidant + immune

system boost

100%

Ashwagandha 500MG for stress relief + testosterone boost

§

LIKE A SHOT OF TEQUILA, BUT GOOD FOR YOU.

DRINK ONE.
ONCE A DAY.
EVERYDAY.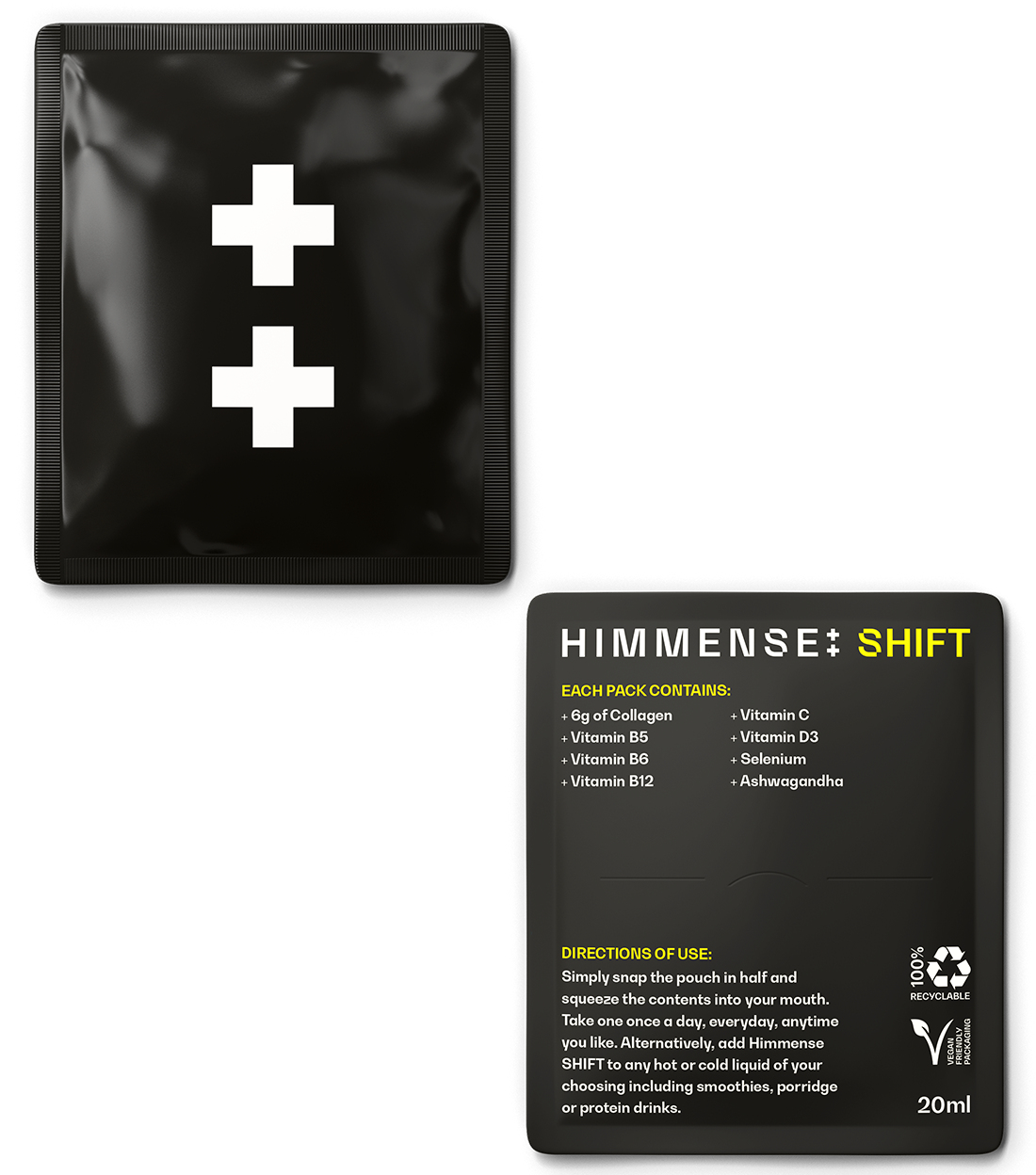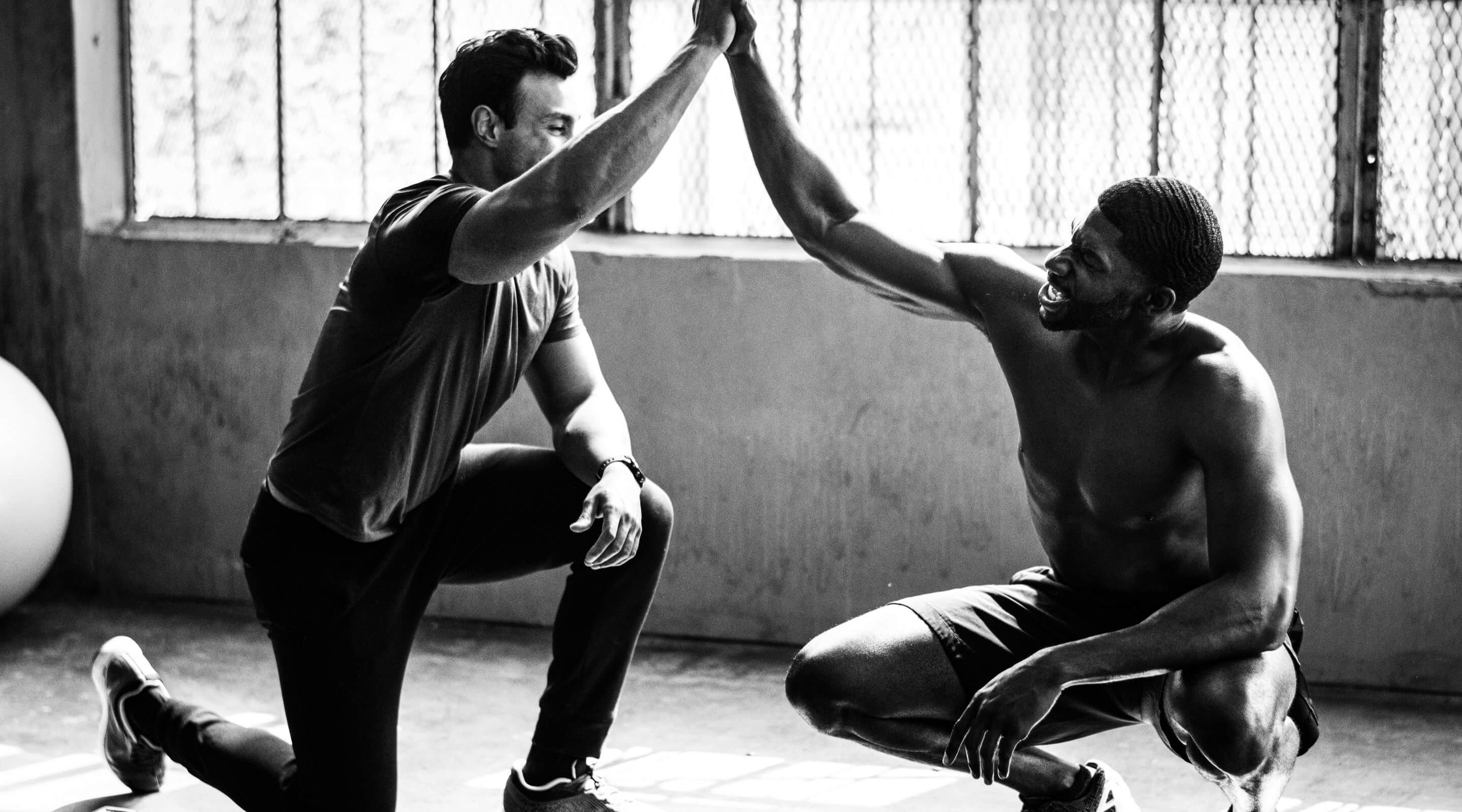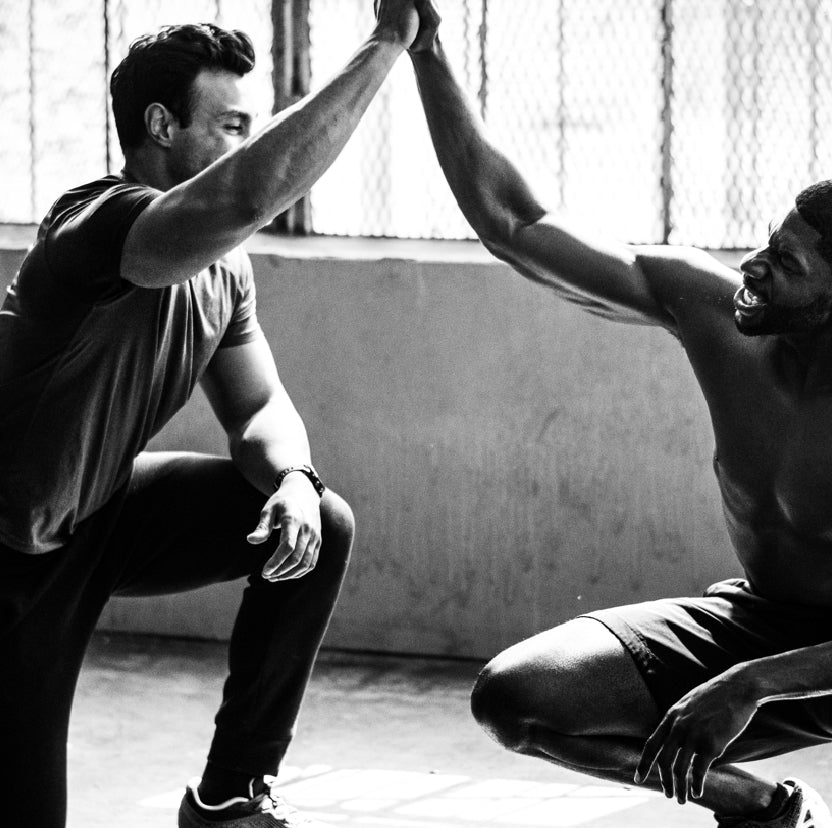 Benefits Of Himmense SHIFT
Counteract Skin Ageing
HIMMENSE SHIFT contains Hydrolysed Marine Collagen which has been clinically proven to be effective in reducing the appearance of wrinkles and improving skin elasticity and skin hydration.
Increase Testosterone
Himmense SHIFT can help boost testosterone levels, sperm quality and fertility in men.
Boost Muscle Mass
Himmense SHIFT can help enhance your muscle repair and recovery by replenishing protein loss that occurs in muscles during and after long periods of exercise.
Reduce body fat
Himmense SHIFT contains ingredients that can help reduce body fat and promote weight loss.
Keep Hair Strong
Himmense SHIFT's key ingredient Collagen contains 19 different amino acids, some of which are vital for the production of keratin, the specific protein which helps maintain the structure and quality of hair.
Improve Mood
Himmense SHIFT contains several ingredients that play an important role in regulating mood and reducing symptoms of depression. Furthermore, Himmense SHIFT can help to relieve stress and anxiety by lowering levels of cortisol (the stress hormone).
Increase Energy
Himmense SHIFT contains energising ingredients that contribute to the reduction of tiredness and fatigue and help provide you with vital nutritional support to achieve your goals.
Strengthen the Immune System
Himmense SHIFT can help boost the immune system and keep your body healthy by identifying and fighting off potential threats including bacteria, viruses, and parasites.
Improve brain function and memory
Himmense SHIFT can help improve your reaction time, performance, general memory and attention.
Support Joints, Tendons & Cartilage
Himmense SHIFT can help to support, maintain and strengthen your cartilage. Collagen is a key component of cartilage, the rubber-like tissue that covers the surface of our joints, acting as a shock absorber and allowing bones to slide over one another.
Comprehensive Nutrition
Himmense SHIFT is the ultimate collagen supplement and offers more added vitamins, minerals and adaptogens than any other liquid marine collagen brand. Convenient for you to take and better absorbed than pills or powders.
Multiple Functions
Himmense SHIFT serves multiple beneficial skin, hair, health and wellness functions. It's like 8 health products working together as one and has shown to be effective in less than 6 months.
Simple to take
Himmense SHIFT is incredibly convenient. Simply snap the sachet in half and drink daily. No more complicated skin care or wellness routines. No more messy protein powders. Drink one sachet a day. Done.
Save time
Himmense SHIFT saves you time. Posted directly through your letter box. Drink one sachet a day. Less pills, powders and tablets for you to remember to take.
Save & Earn Money
Himmense SHIFT offers great value. Subscribe and save 17%. Benefit from free delivery in the UK. Refer a friend and earn 10% commission on every sale.
100% Recyclable Packaging
Himmense SHIFT is delivered via the only single dose sachet that is 100% recyclable and vegan friendly.
Shop Now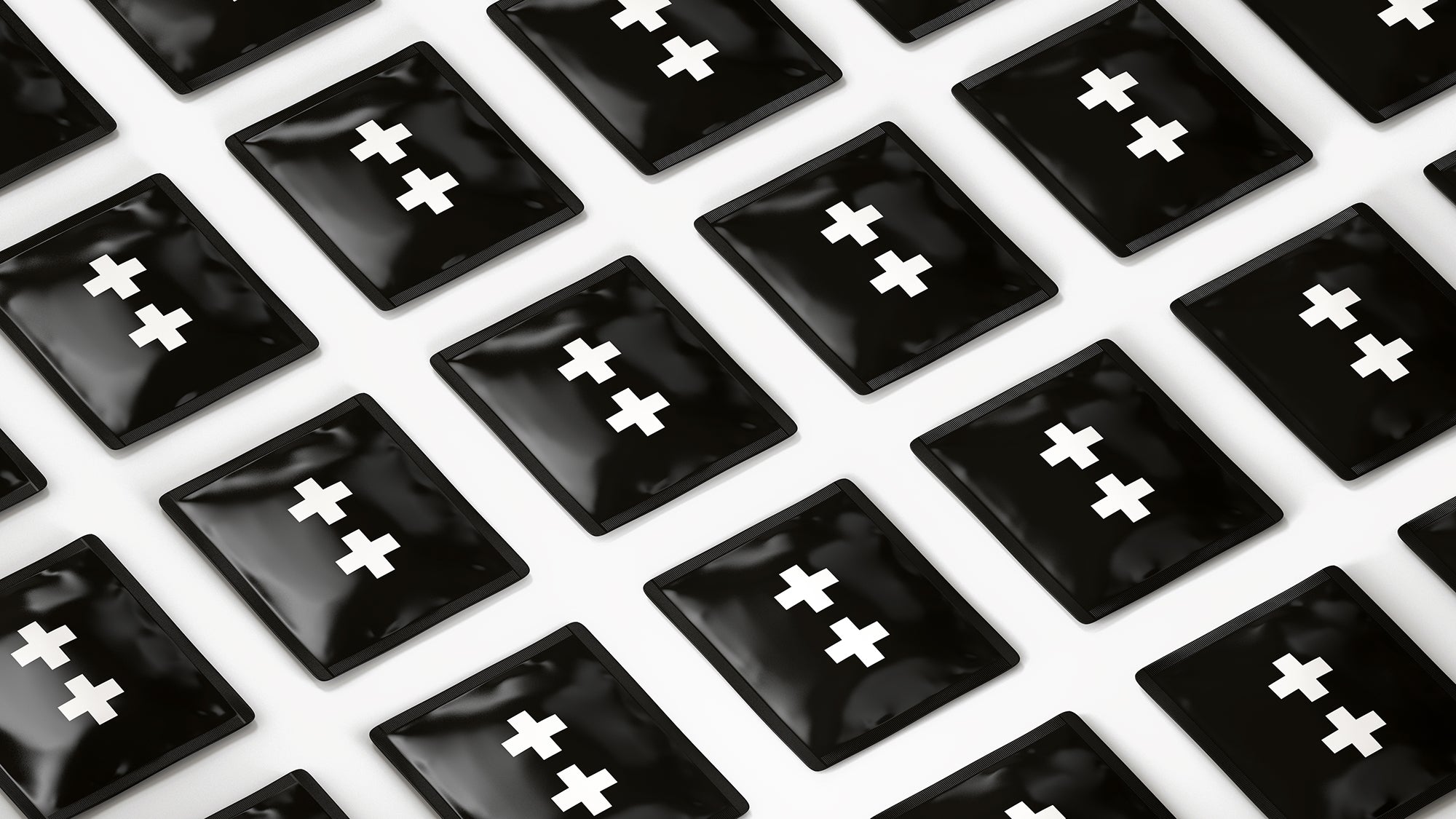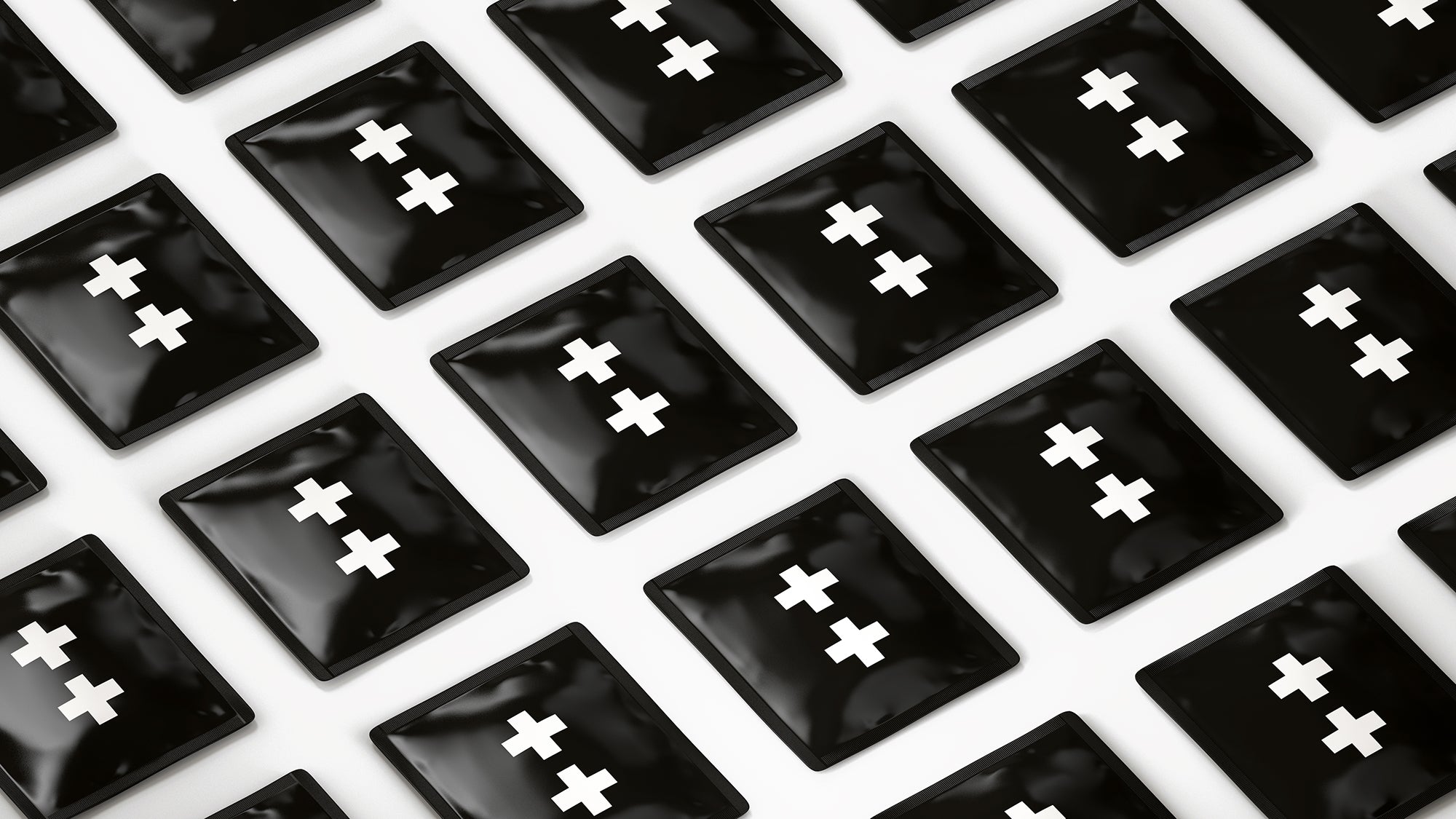 What's Himmense?
It's the difference between where you are and where you want to be. It's supplements that make sense. No snake oil.
No 'one weird tricks'. Just the ingredients you need to overcome the odds, reach your goals and activate your himmense potential.
Shop Now
From the moment the box arrived, I knew I'd made a good call. 10 days in, I'm already feeling the difference.
-Alex
It's not just a supplement, it's a game changer.
-Chris
Love the brand, love what it stands for. And after 3 months using your Sachets, i've noticed a significant improvement on my skin and hair.
-Max
Skincare, Protein, All my essential vitamins in one quick Sachet. No brainer.
-Simon
Be A Leader
And A Follower